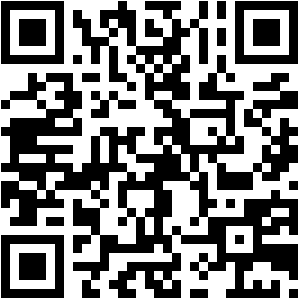 Arab Health | 30 Jan – 2 Feb 2023 | Dubai, UAE
Make sure you don't miss out on the Global Healthcare Medical Expo in Dubai.
Our team, Adnan Kar, Margie Wajon, Frank Poulsen and Irina Shersun, is waiting for you to visit our stand Z2.F70 at Arab Health 2023!
Our booth is located in Zabeel hall 2 where we'd like to welcome you at stand F70.
Please step by at your convenience. Learn more about Arab Health at the offical website.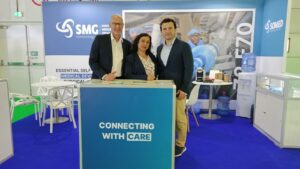 Our hard work and successful business in 2022 has been rewarded by our CEO Henri Laitervo.
He figured it was payback time and accepted the challenge to RUN from his home address to our HQ a mere 55KM in less than 5 hours. Well done Henri!
So much for great leadership!
Check out the video to see the Finnish guy finish his race.
How to drape a surgical field?
Our dedicated product specialist and former OR nurse Montse Vigueras Garcia organized an informative and fun draping workshop at our head quarters in Soest, The Netherlands. We care to keep up-to-date with the latest developments and product uses in the operating theatre. This is the only way to give our customers the best on-site assistance and high level collaboration.
For the workshop we used a combination of reusable technical textiles and nonwoven drapes. The best of both worlds for more efficient and sustainable healthcare.
The training was not exclusively for our commercial team. It was a joint effort of multiple disciplines and departments; quality, production, purchase etc. A great way to combine team building and product training. We took some nice pictures for you to get a sneak peak of the workshop.
MEDICA Trade Fair
Make sure you get your tickets on time to visit the world's largest event for the medical sector in Dusseldorf Germany.
We have been participating as exhibitors as long as we can remember. First as Eurotape only, after Somed was launched on the market also this brand deserved a dedicated stand at Medica. This year will be the 7th edition as SMG and the official presentation of our new corporate identity.
Our booth is located in hall 5 where we'd like to welcome you at J06. New location, better exposure of self-adhesive medical devices.
Please step by at your convenience. Learn more about MEDICA at the offical website.
EXPOdetergo International: RESET.RESTART together
EXPOdetergo International 2022 is the four-yearly leading event in Europe and worldwide, dedicated to laundry, ironing and textile dry-cleaning machines, technologies, products and services.
We have good memories of the last edition in 2018 and decided to participate this year as well. Together we look into the main challenges that the market is facing today: sustainability and green, ergonomic and digitalization, sanitization and hygiene.
Our booth is located in hall 3 and you'll find us at stand B23.
Please step by at your convenience. Visit EXPOdetergo for more information.
OP-Tape S040
Double-sided medical tape | CE marked and MDR compliant
Suitable for many drape to skin and drape to drape applications. Often used to seal critical areas. Avoids wrinkles and channeling on drape sections including polyethylene film.
Indications e.g. angiography, ophthalmology and caesarean drapes.
Acrylic medical grade adhesive
Transparent double sided tape
Moisture resistant
Skin friendly solution
We are pleased to announce that as of today, 1 September 2021, SMG adds the Duplomed drape tapes from Lohmann to their Eurotape portfolio.
We invite you to read the joint statement of the CEO's of both SMG and Lohmann.
Pleased to annouce the launch of a much requested and indispensible new product!
Compose surgical drapes with CONSTRUCTION TAPE by Somed – always put safety and quality first.
The wish of many has been heard and carefully considered, leading us to the presentation of an innovative incision film that will not let you down, not even in the toughest surgical conditions.
If you have special requests to bring your business forward do not hestitate to ask. We will be happy to become your partner in finding a solution
Utilizing incise film in different ways – Negative Pressure Wound Therapy
A 2018 retrospective analysis of Medicare beneficiaries identified that ∼8.2 million people had wounds with or without infections. Medicare cost estimates for acute and chronic wound treatments ranged from $28 billion to $96 billion. Highest expenses were for surgical wounds followed by diabetic foot ulcers, with a higher trend toward costs associated with outpatient wound care compared with inpatient. (References)
What is Negative Pressure Wound Therapy:
A therapeutic vacuum technique using a suction pump, tubing and a film to promote healing in acute or chronic wounds and second- and third-degree burns. The vacuum draws out the secretion from the wound and increases blood circulation.
2. Benefits of Negative Pressure Wound Therapy:
Reducing the risk of infections;
Stimulating wound healing;
Minimize disturbances daily activities of patient;
Cost reduction hospitals.
3.Our role in Negative Pressure Wound Therapy:
Based on our experiences and developments of existing incise films coated with a special type of adhesives; we work on a renewed design for easy application of the film on the skin and to keep suction pump in its position. With this new design we can play a role in the proven outcomes of Negative Pressure Wound Therapy.
To find out what we can do for you regarding NPWT please feel free to contact us at sales@eurotape.com