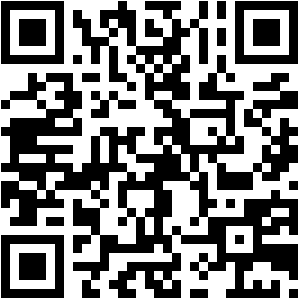 The week of November 13-17 has definitely been the most intense week of the year 2023 for our team. After four full days at the tradeshow MEDICA healthcare in Dusseldorf, Germany, we gathered our guests for what turned out to be an amazing customer event. The best of two worlds. Indispensable counterparts: Eurotape and Somed.
The exciting full day program on Friday 17 was filled with informative seminars by external speakers, interactive workshops by our lab team, and an exclusive tour of our production plant. It is available to download to have a flashback of what we call the highlight of our corporate year.
It has been the perfect occasion to learn more about reusable and single use draping systems for operating theaters. In our industry it is about connecting with care and we have one common goal: to deliver high quality healthcare.
We are proud of our international network and dedicated employees. At Soest Medical Group the best of the world was represented respectfully and peacefully in many ways.
Enjoy the pictures and don't forget to sign up for the next occasion!
Our company was invited by Task Force Healthcare to join the World of Health Care on September 27, 2023 in Rotterdam, the Netherlands.
We were honored to take a seat in the interactive panel discussion on 'Green and Sustainable Healthcare of the Future'. This was an amazing platform to promote and create awareness for the use of high performance reusable textiles in operating rooms to reduce waste and lower the carbon footprint.
It has been very interesting to learn about varioius sustainability projects, approaches and successes near and far.
Panelists:
Jenny Lam, Chief Operating Officer, CHUK Medical Center | China
Isanne Slui, Area Sales Manager & Marketing Coordinator | Eurotape / Soest Medical Group, Netherlands
Anna Sahlström, Head of National and International Affairs | Karolinska University Hospital, Sweden
Roemer Pierik, Partner/Architect | EGM Architects, Netherlands
Olesya Struk, Senior Director Group Sustainability | Philips, Netherlands
The company excursion is already three weeks behinds us and we are still reminiscing over the fun we had!
The entire team was reconnecting to eachother on a field trip to Rotterdam. The largest sea port in Europe and the most versatile and diverse city of the Netherlands. Many of our goods are shipped from the harbour of Rotterdam and find their way to every corner of the world.
This day definitely lifted our spirits. Now you find us recharged and even more determined to get the job done!
Only 8 weeks from now we aim to meet and visit as many customers, suppliers and business contacts as possible at MEDICA – Leading International Trade Fair.
This year is even more exciting for us as we're organizing an exclusive SMG event at our HQ in The Netherlands. Don't forget to subscribe if you've received a personal invitation!
Every hospital management who is supportive of a sustainable strategy should at least consider using reusable high technical surgical textiles in their operating theaters. This video illustrates how Eurotape wash soluble products are applied on reusable textiles and processed in the clean room of an industrial laundry.
Our sales team is excited to exhibit at the Index Nonwovens Exhibition in Geneva, which is one of the largest events in the nonwovens industry. We are committed to provide our clients with new and innovative solutions to meet their business challenges.
The Index nonwovens exhibition brings together manufacturers, suppliers, and buyers of nonwoven products from all parts of the world. It provides a platform for exhibitors to showcase their innovative products and offers buyers an opportunity to explore the latest trends and advancements in the nonwoven textiles industry.
At the Index, the SMG sales team will showcase our latest products. We hope that we will get the chance to meet you at the exhibition and we are happy to listen and think along with all your needs and requirements. The Index Nonwovens Exhibition offers us a chance to establish lasting partnerships with our clients through exchanging ideas and insights.
We believe that our participation in Index Nonwovens Exhibition will enable us to connect with the right people, and showcase our capabilities to a wider audience.
We look forward to a successful event and we can't wait to see you at the Index Nonwoven Exhibition!
For the first time in Europe, after a succesful edition in Detroit, USA! We are proud to sponser this promising event that's so close to our core business and a perfect showcase for our core competence.
Exhibitors from both manufacturing supply chains, including, but not limited to, chemical providers, adhesive and resin suppliers, converters/die cutters, adhesive and non-adhesive tape manufacturers, functional film manufacturers, testing services, coatings, machine manufacturers and parts suppliers will be showcasing their services and products to the entire supply chains plus a host of end user buying sectors attending from: Automotive, Medical, Electrical, Retail, Construction etc.
Come visit us at the Tape and Functional Film EXPO in RAI Amsterdam.
Soest Medical Group (SMG) develops, manufactures, and supplies essential high-quality self-adhesive medical devices. These devices are applied to surgical covering materials as an effective barrier to keep the surgical area sterile. SMG thus contributes to reducing infections in surgical procedures.
SMG's products are supplied from the Netherlands to all its customers worldwide in the healthcare sector. The healthcare sector is known for the high standards it sets for its suppliers. These high standards also apply to all products supplied by SMG.
The laboratory plays an important role in SMG´s ongoing quality control. These controls focus on all incoming materials as well as the production of finished products. To permanently support the laboratory in its task and to keep up with SMG's continuous growth, they were looking for a Laboratory Information Management System (LIMS).
When selecting a suitable LIMS, t&p's lisa.lims platform ultimately proved to be the most cost-effective platform that met all functional and technical requirements to further optimize the laboratory processes to meet the highest laboratory standards.
"t&p provided us with excellent technical support and training during implementation. The lines of communication are short and even now we can continue to count on excellent support in further setting up our lisa.lims platform", said Rick Claessen, Manager Quality Control & Development.
From the intake of incoming samples, and the complete process management to the automated sending of reports: lisa.lims from t&p increases efficiency, improves quality control, and enables the paperless laboratory for the Soest Medical Group.
Arab Health | 30 Jan – 2 Feb 2023 | Dubai, UAE
Make sure you don't miss out on the Global Healthcare Medical Expo in Dubai.
Our team, Adnan Kar, Margie Wajon, Frank Poulsen and Irina Shersun, is waiting for you to visit our stand Z2.F70 at Arab Health 2023!
Our booth is located in Zabeel hall 2 where we'd like to welcome you at stand F70.
Please step by at your convenience. Learn more about Arab Health at the offical website.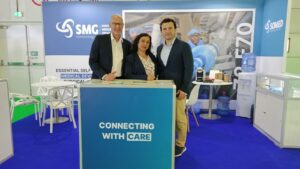 Our hard work and successful business in 2022 has been rewarded by our CEO Henri Laitervo.
He figured it was payback time and accepted the challenge to RUN from his home address to our HQ a mere 55KM in less than 5 hours. Well done Henri!
So much for great leadership!
Check out the video to see the Finnish guy finish his race.